Laboratory Manager
Vernita L Willis Lab Manager (MLT), RN, BSN
Vernita L. Willis is the Laboratory Manager at the Greene County Hospital. She has been working at Greene County Hospital for three years. She received an Associate Degree of Arts in 1997 from East MS Community College and received her Medical Laboratory Technician Degree in 1999 from Meridian Community College. She also has a degree as a Registered Nurse that she received from the University of West Alabama in 2007 with a Bachelor's Degree of Nursing that she received from the Mississippi University for Women in 2012.

Her job duties as a Lab Manager are vast. They consist of developing operations, quality, and troubleshooting procedures, ensuring staff compliance, certifying instrument performance, arranging equipment replacement, maintaining staff by recruiting and training employees. She enjoys reaching out to all departments and helping so that all the patients that receive services are provided the highest quality care possible. Vernita enjoys what she does at Greene County Hospital and take her job seriously.

She lives in Meridian, MS. She has been married for twenty-two years and has two boys and a grandson. Her hobbies consist of spending time with her family, visiting the elderly, and shopping.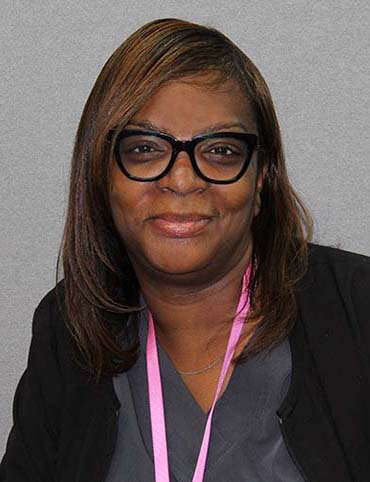 7